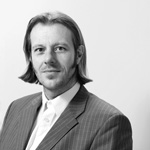 Welcome
The veterinarian praxis in Mondorf Les Bains is specialised in the treatment, operation, internal medicine and food consultation of  parrots and other birds (game birds, zoo birds, waterfowl and other exotic birds)
In addition, small mammals (ferret, dog, cat), reptiles, lagomorphs, rodents or other exotic animals  can be treated.
For that purpose we dispose of new material like endoscopie, radiographie, echographie, anesthesia monitoring or Lasersurgery.
Bloodworks can be done in a short time.
Specific exams for parasites, bacteria, fungus or viruses can be performed.
Specific foods, antiparasitic drugs (against worms, fleas, ticks etc), care products can be ordered in our SHOP
You have a special question? Just send us your request by using the contact formular.